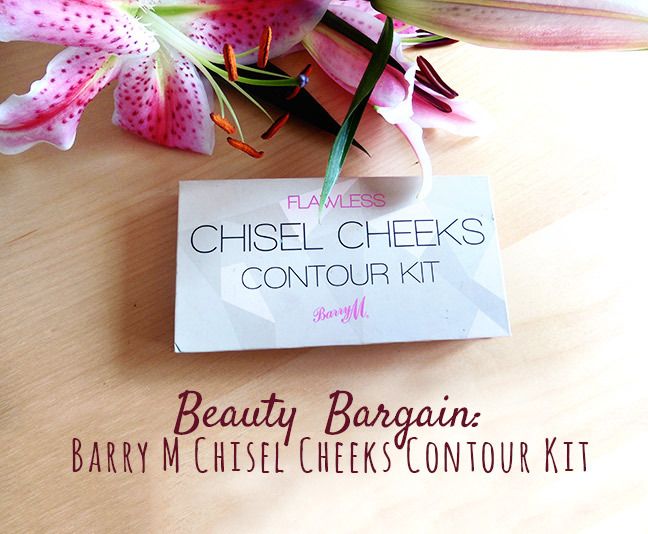 There's been a lot of hype around the
Barry M Chisel Cheeks Contour Kit
in the blogging world lately so I decided to pick it up
during my last haul
and try my hand at contouring. Barry M are a brand that I've always associated with nail polish and I never really thought of trying any of their other products until recently.
The contour kit is only £6.49 which is a bargain considering it contains three decent sized pans. Although one downside is that there is only the one set of three shades rather than different sets for different skin tones so this might not suit everyone. A contour kit isn't something that I would be willing to spend a lot of money on as it's not something that I would use everyday, so this kit is perfect for me! It also has a little step by step guide instead of a mirror which is helpful if like me, you're new to contouring.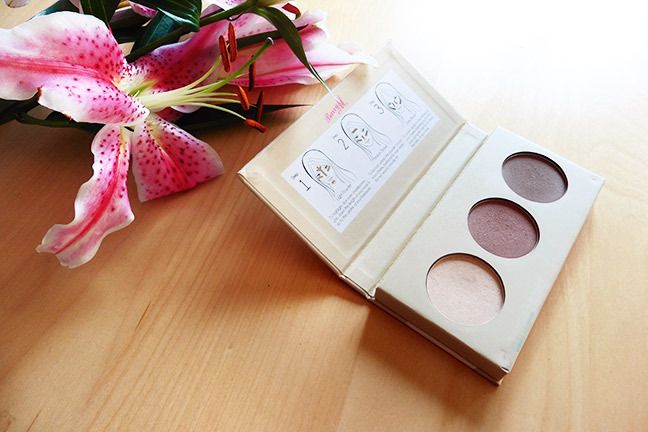 The kit contains three matte shades:
A pale vanilla shade with a slight yellow tone for highlight (this one whilst still matte, has a slight sheen)
A warm slightly red toned medium brown shade for bronzing.
A dark, cool toned brown shade for contouring.
The powders are very pigmented and I've found they can be slightly chalky and have a bit of fallout, especially the highlighter shade. However, considering the price they're really good quality. I just tap my brush a few times after dipping it in the pan and I'm good to go!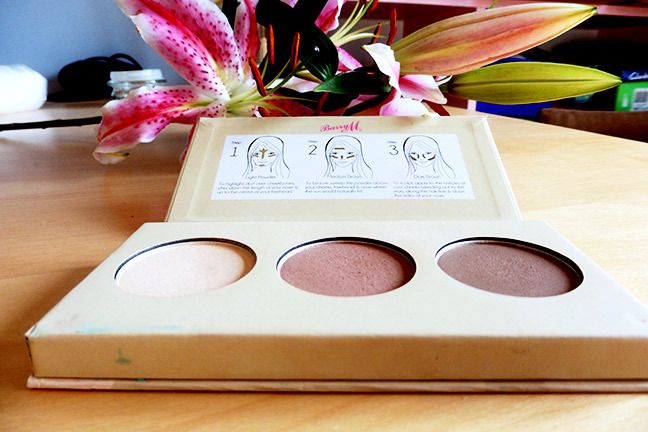 As you can see in the swatches above, they are quite chalky initially but sit nicely when blended.
Honestly, at first I really disliked this contour kit. I found that the bronzing and contouring shades ended up looking like I'd just rubbed mud onto my cheeks. I didn't understand why they looked so good on everyone else and just wouldn't work for me. It took me a while to realise that the reason for this was the brush I was using to apply it (at least I think it was). I had been using a
MAC 168 brush
from a small set I bought off eBay years ago (yes I know they're almost definitely fake). I received the
Zoeva Rose Golden Brush Set
a few days ago as a gift from my wonderful boyfriend. I decided to try out the Face Shape Brush from this set with the Barry M contour kit and lo and behold it worked! I find this brush so much easier to work with although I do still blend my cheek contour out a little more with a big fluffy brush also to make sure it looks as natural as possible.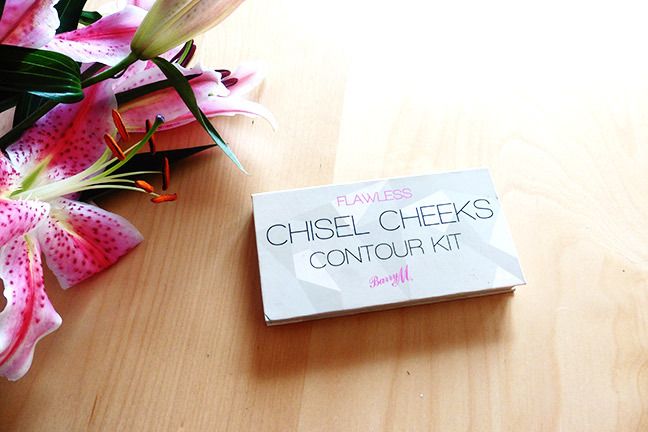 Overall I'd say this is a great contour kit, especially for the price. The shades work well with my skin tone, although you do have to be careful that there isn't too much product on your brush as they are really pigmented.
I think I'll definitely purchase this again when I run out!
Have you tried this contour kit and if so do you like it?
What product would you recommend for contouring?