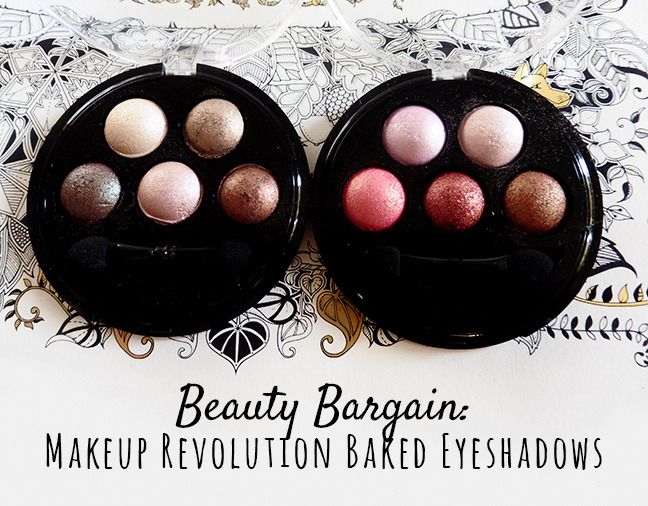 I'm sure the vast majority of people who read/write blogs or have an interest in make up have heard of Makeup Revolution. With their affordable (student friendly) and highly pigmented eyeshadows, what's not to love? Makeup Revolution have secured themselves a place in my favourite make up brands for these two qualities.
Recently I was in Superdrug with my friend
Lauren
when I spotted Makeup Revolution's Baked Eyeshadows. I was instantly drawn to them. The colours were so pretty and the compact packaging meant I could easily pop them in my handbag if I wanted. Plus at only £2.50 how could I resist? I'm a sucker for a bargain and some pretty colours!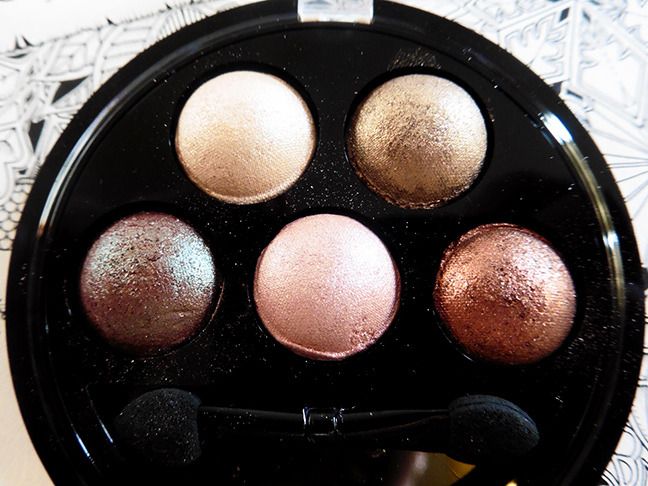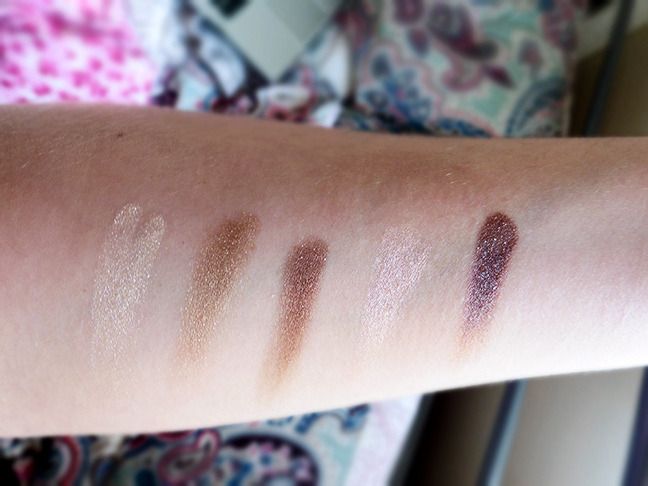 I chose
Pure and Innocent
as it looked like it would be perfect for an everyday, neutral look. It contains a champagne shade (which makes a good highlight), a golden brown shade, a bronze shade, a pale pink and my favourite - a duochrome shade which looks deep brown initially but can shift to blue/teal when the light hits it, it's reminiscent of MAC's Blue Brown pigment.
I've only used the blue brown duo chrome shade from this set as of yet so I can't say much for the others except that they were nice and buttery and very pigmented when I swatched them, as you can see in the picture above! Although for me, the palette is worth it for the blue brown shade alone. Can you tell how much I like that eyeshadow?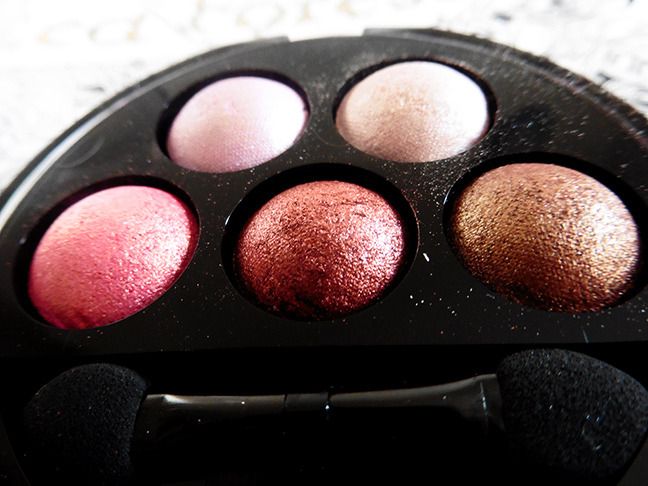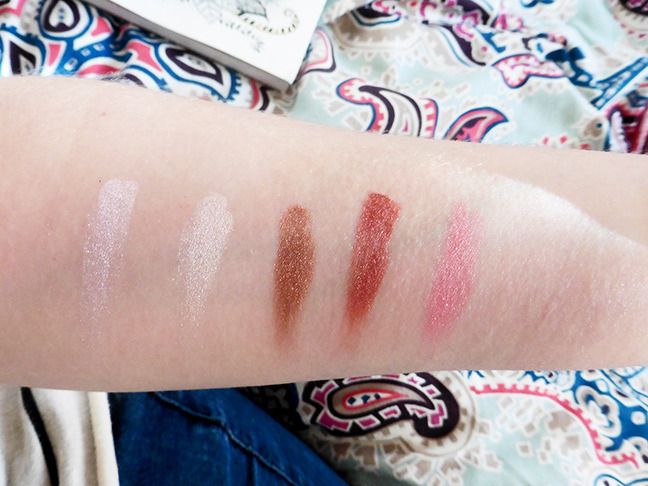 The other baked eyeshadow palette I purchased was
Chocolate Deluxe
. This was an impulse buy and I wasn't sure I'd get much use from it but surprisingly I
LOVE
it. Like Pure and Innocent, this contains a pale pink shade and a champagne shade which are great for highlighting your brow bone/corner of your eye. I also like to put a little in the centre of my eyelid sometimes. The quad also includes a coppery brown, reddish or russet pink/brown and a coral pink. I honestly can't pick a favourite from these because they're all beautiful but I think I like the last two the most.
The Chocolate Deluxe palette surprised me as I don't usually go for warm pink or red toned eyeshadows, but I'm glad I did. They applied and blended really well and there was no fallout. The lasting power is great (I always use a primer); I did my make up at 7 am and got home from work at about 6.30 pm and they were still going strong!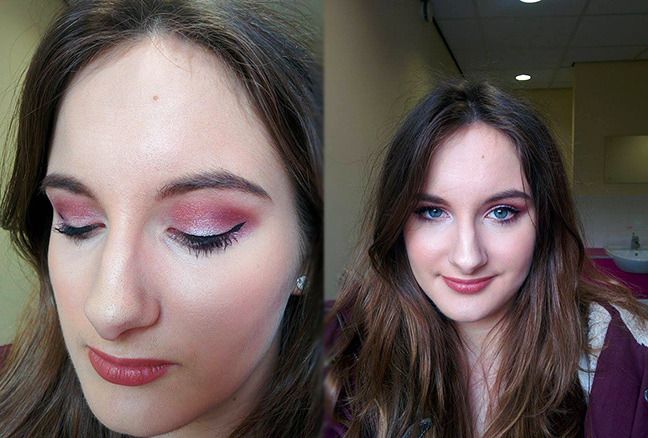 Overall, I can't fault these eyeshadows. When applied over a primer, these eyeshadows are so vivid, beautiful and long lasting. I would seriously recommend them to anyone else on a budget or just anyone who likes good quality eyeshadows in gorgeous colours! They remind me of the
MAC Mineralize Eye Shadow x 4
and they might possibly be dupes? I've never tried them but n my opinion the Makeup Revolution palettes look pretty similar to some of the MAC mineralize quads pictured on their website.
Have you tried the Makeup Revolution Baked Eyeshadows? If so what is your opinion of them?
Do you think Makeup Revolution live up to the hype?
Products mentioned:
Makeup Revolution Baked Eyeshadows - Pure and Innocent
Makeup Revolution Baked Eyeshadows - Chocolate Deluxe